Our Community
We believe that our colleagues and our firm should be a force for good in our local communities.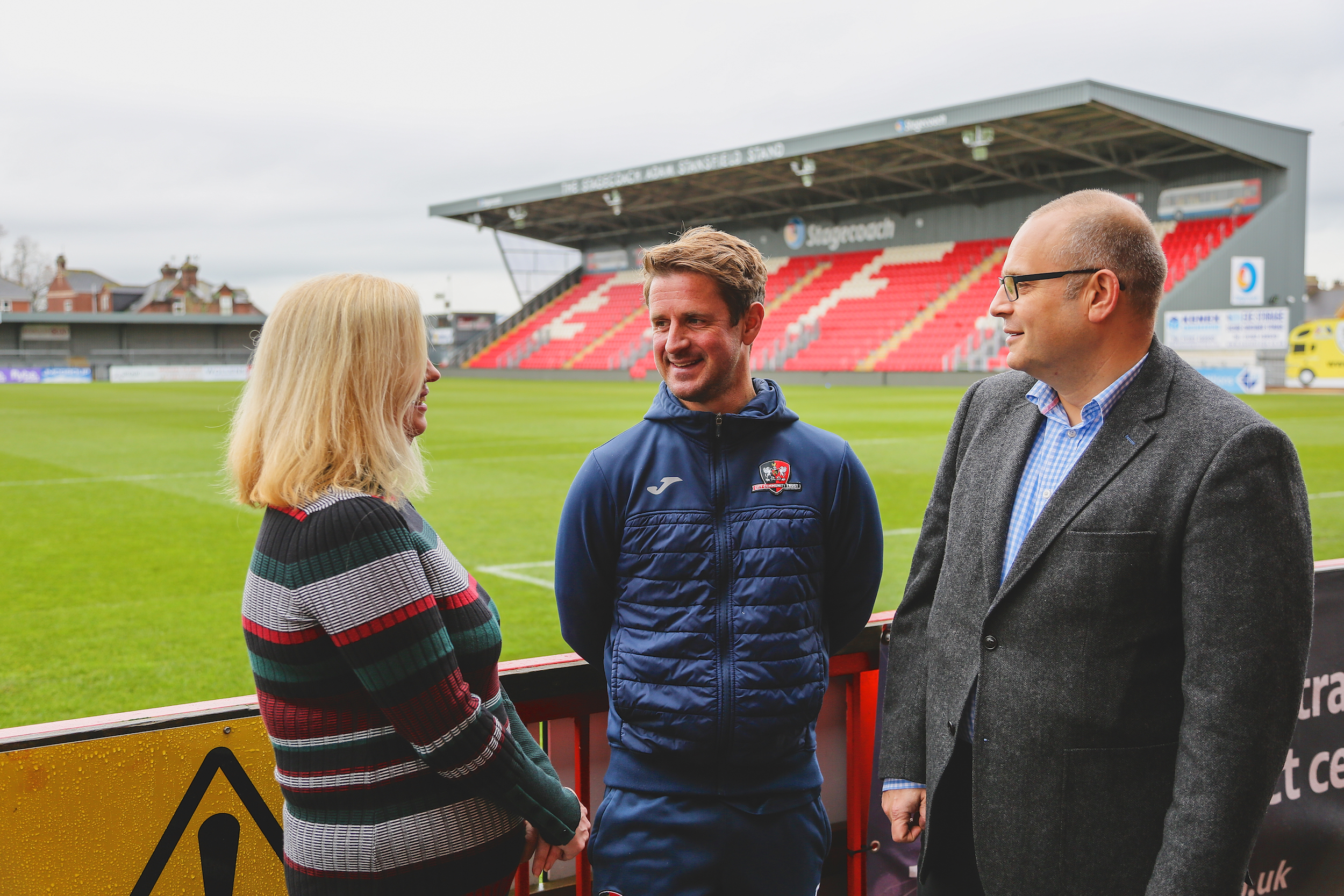 We are dedicated to our Corporate Social Responsibilities (CSR) and how we can support local communities, regional charities and businesses both commercially and voluntarily. Our aim is to make sure our business behaviour encourages the growth and development of our communities.
A committee of our staff lead the charitable side of our CSR programme, where they ensure as a collective team we're giving back to our community.
Supporting local charities
Each year we support a chosen Charity of the Year, with colleagues across the firm participating in events and supporting initiatives to raise funds and awareness for the charity alongside other charity and local community initiatives supported by colleagues.
After the closure of Families for Children, we have chosen to support Headway Devon for the rest of 2022.
Headway Devon is charity dedicated to rebuilding and improving lives after acquired brain injury, supporting 220 individuals and their families across the county. They are the only specialist social care organisation providing support for individuals affected by acquired brain injury in Devon.
---
"Being awarded charity of the year status for Tozers is amazing for us."
"Thank you, we can't express how exciting this is. As a small independent charity your support will make a huge difference."
"The awareness raising is also incredible. We find that the public aren't aware of brain injury."
---
In previous years we have supported Rowcroft Hospice, Hospiscare, Age UK Exeter, SANDS, ELF, MIND in Exeter & East Devon, FORCE, Devon Wildlife Trust and Devon Air Ambulance.
We engage with our chosen charity to raise funds and support them in as many creative and fun ways as we can. In previous years we have, cycled, rowed, swum, run marathons, baked (and eaten) cakes, held quizzes and got muddy for great causes. Our dedicated staff also offer up their time to volunteer their skills for both our chosen charity and those close to their own interests.
Supporting local businesses
We are proud to build partnerships and sponsorhsips of charities and organisations throughout our communities. We are a lead Partner of the TRIBE initiative, a not for profit initiative run by Air Marketing Group in conjunction with Exeter Live Better, Exeter City Council & Exeter Chamber of Commerce, the aim of the project is to drive economic growth within the city by lowering the amount of business to business trade that takes place outside of the local area. Our membership of this initiative has seen us move some of our key supplier relationships to suppliers within the greater Exeter area.
We support the Exeter City Community Trust, being Headline Sponsors for a number of events aimed at encouraging health and wellbeing in local communities as well as attracting club runners into the local area.
We actively participate in 'Make a Will' weeks and fortnights offering simple Will writing services in return for a donation to the charity. Ultimately waiving our fees to encourage the same amount to be donated, in support of charities such as Force, Dame Hannah Rogers Trust, Rowcroft and Devon Wildlife Trust.
We also sponsor many one-off events such as Teignmouth Bowls Tournament, Exe Regatta and Devon Song Festival, as well as holding key relationships with other community organisations including Exeter Chiefs, Exeter Football Club, Topsham RFC, Teignmouth RFC and Newton Abbot RFC.
---
Find out more
Find out more about our history, our commitment to our clients, colleagues and local community, and our targets for becoming a sustainably responsible business.
Contact us
Want to know more about how we can help you or your business? Contact us to speak to a member of our experienced team, complete our contact form or call us directly.