To raise awareness of Erb's Palsy and to support the Erb's Palsy Group we are running a series of articles this week written by young people who have the condition, entitled "Then and Now".
These inspirational stories are intended to celebrate the achievements of these individuals despite a difficult start in life, to offer hope and support to those new families who have a baby with the condition.
We have over 25 years' experience in bringing clinical negligence claims for compensation on behalf of Claimant's with Erb's Palsy. We have developed a wealth of knowledge in relation to this condition.
Erb's Palsy (sometimes known as brachial plexus palsy) is caused by injury to the brachial plexus. The brachial plexus is a network of nerves that conducts signals from the spinal cord to the shoulder, arm and hand. These nerves originate in the fifth, sixth, seventh and eighth cervical (C5-C8), and first thoracic (T1) spinal nerves, and innervate the muscles of the chest, shoulder, arm and hand.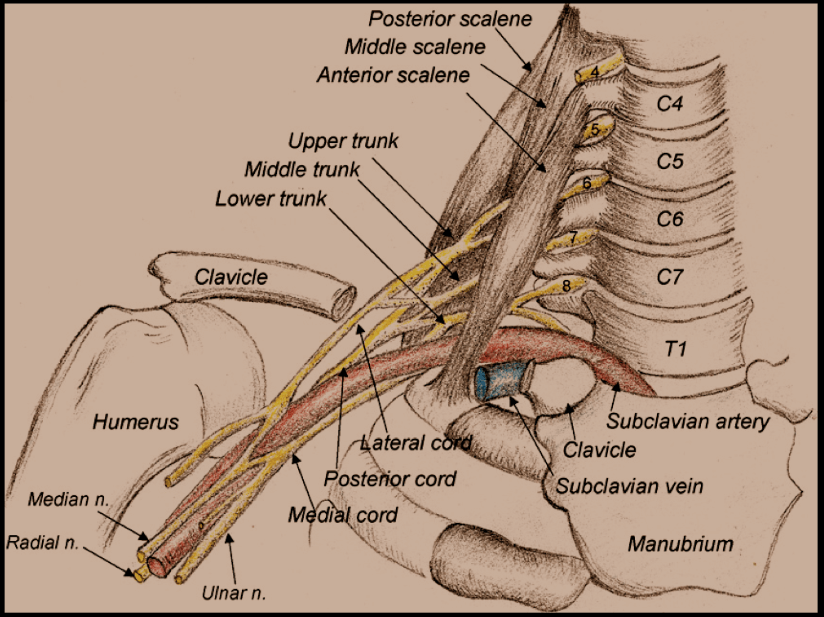 Erb's Palsy can vary in severity depending upon the degree of damage and number of nerves affected. Typically, the upper limb has a reduced range of movement at the shoulder, elbow and forearm with reduced power and strength. More serious injuries will affect sensation and hand function. When the injury occurs at birth, the development of the limb as the child grows is significantly affected due to abnormal innervation (nerve supply). The limb will typically grow to be shorter and smaller, there will abnormal joint development and there will secondary problems due to muscle imbalance. The limb, cosmetically will look very different to the unaffected side. Whilst surgery is available to improve matters by repairing the initial damage and managing secondary problems, full function cannot be restored.
Injury to the brachial plexus commonly happens during birth, but these injuries are rare. The standard rate of permanent injury is approximately 0.43 per 1,000 vaginal births. Unfortunately, therefore many professionals will not have experienced the condition before and may not be best equipped to treat it.
For further advice please contact our specialists on 01392 207020 or email enquiries@tozers.co.uk