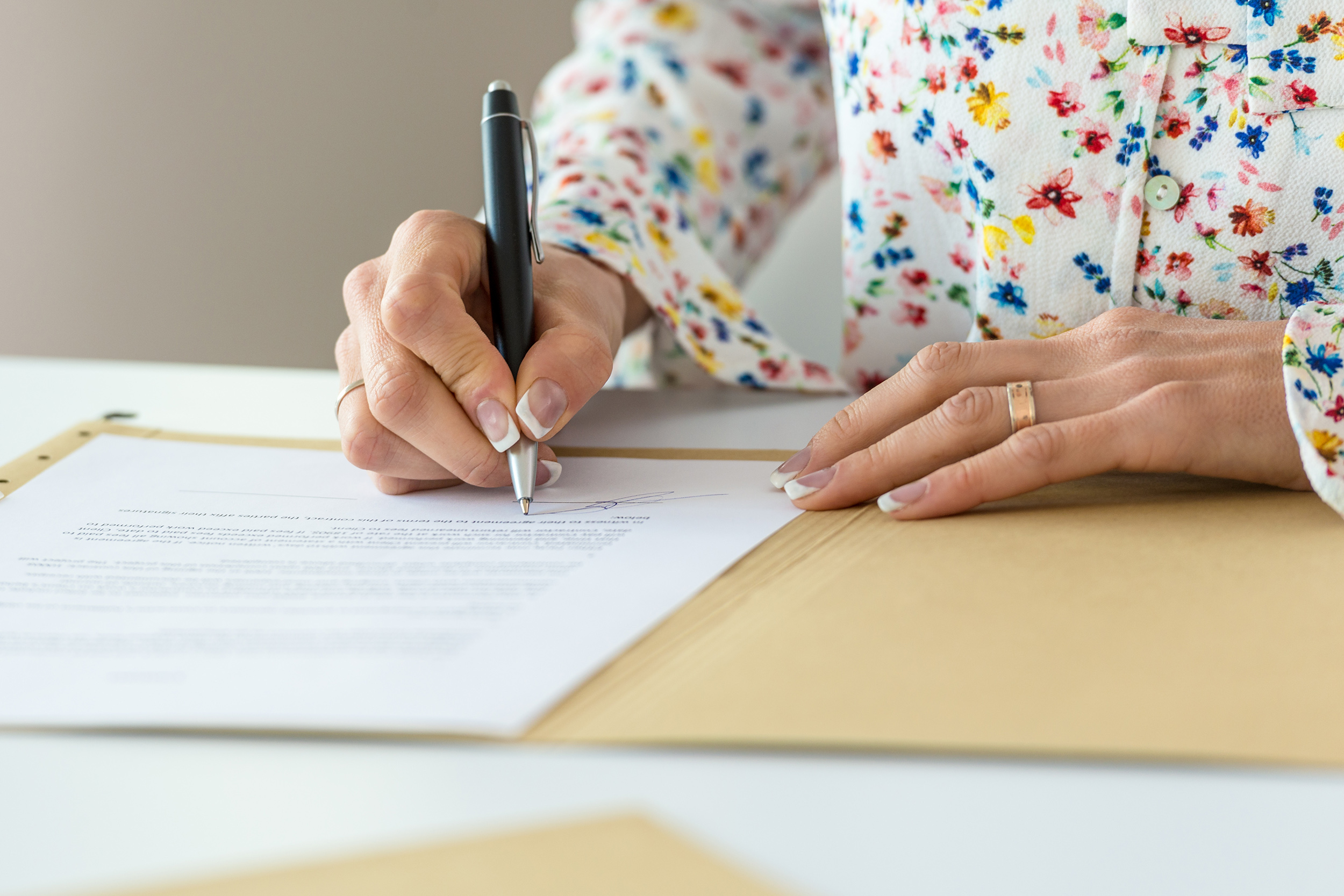 Dealing with the administration of an estate, or planning for when you're no longer around, aren't topics that many of us enjoy facing. However, it's crucial to make sure they are handled correctly. Our Wills and probate solicitors provide pragmatic and sensitive advice, so you can be confident you have covered all the practicalities, no matter how complex your situation.
It's our role to make this as straightforward as possible for you. We explain everything in plain English, guiding you through your options to ensure all necessary areas and legal obligations are addressed.
How our Wills and probate solicitors can help
Making a Will
Many of us put off making a Will but it's actually one of the simplest steps you can take to make sure your family is provided for in the future.
You may have an idea of what you want your Will to cover or perhaps you aren't sure where to begin. Whatever your situation, we listen to your thoughts and concerns, providing clear advice to determine what is important to you.
By planning ahead, we can minimise the Inheritance Tax that may be due on your estate and give you the opportunity to consider what arrangements you want to have in place.
We can help with:
Find out more about making a Will and start your Will today online.
Administration of estates
We understand how difficult it is to cope with the death of a loved one, without the added pressures of navigating probate procedures. We can help take as much of the burden from you as possible, guiding you through the process step by step.
Whether or not somebody has left a valid Will, their estate will need to be administered according to the law, with certain actions taken to make sure that their affairs are finalised, and their assets distributed in the right way.
We explain what is needed at each stage and answer your questions. So you are clear about the process and can carry out your duties efficiently and to the best of your ability.
We can help with:
Probate and when a loved one dies

intestate.

Guidance on the administration of estates.
Administration of simple and complex estates, including those with assets located abroad.
Post-death rearrangements, including use of deeds of variation to minimise the Inheritance Tax payable.
Find out more about administering a Will, our probate administration charges, or start your probate enquiry online today.
Administering trusts
Becoming a trustee can be an honour but can also feel like a daunting responsibility. We're here to help you understand the practicalities of the role, with a dedicated Trusts Officer who works with you to oversee the management and administration of trusts and their funds, ensuring HMRC reporting requirements are met.
This includes:
Preparing annual trust accounts and tax returns.
Managing grant giving charitable trusts.
Attending trustee meetings.
Attending to the distribution of funds to beneficiaries.
Find out more about our family trust administration service.
Expertise you can rely on
Our experienced Wills and probate team advise on all aspects of estate planning and administration, whether your situation is straightforward or more complex. As members of the Society of Trusts and Estates Practitioners (STEP), we are specialists in inheritance and succession planning, keeping at the forefront of best practice so you can feel confident in your arrangements.
Our teams have specialist experience in helping high net worth individuals' wealth management. We can help with pragmatic advice across a range of areas, such as tax, succession planning, asset protection, and estate administration. Working with us means you get expert advice from specialist solicitors across our firm.
We're also ranked in leading legal directory, The Legal 500, which notes, "Tozers are clearly very well-organised and understand the importance of good teamwork. I always feel that they have my interests at heart, and they use clear, simple language".
Most importantly to us, this expertise is reflected in the positive feedback we receive from our clients.
---
"Everything was clearly explained and set out so that matters which had (to me) been impossible to understand became entirely comprehensible. As a result my will was entirely redrawn, much better and more suitably than I had originally envisaged. I was guided every step of the way."
---
Find out how we can help you
Contact our Wills and probate solicitors using our online enquiry form below or call us at one of our offices.
Get started online with our easy form
This allows you to get started straightaway. It asks some simple questions to help build your online enquiry and provides useful information, personalised to your responses. It also helps save time at your meeting.
Your information is not sent to the Wills and probate team at Tozers until you give permission for this. Once you agree to send the form, we will be in touch to discuss your next steps.
Start your Will online Start your Probate online
AWARDS
Solicitor accolades