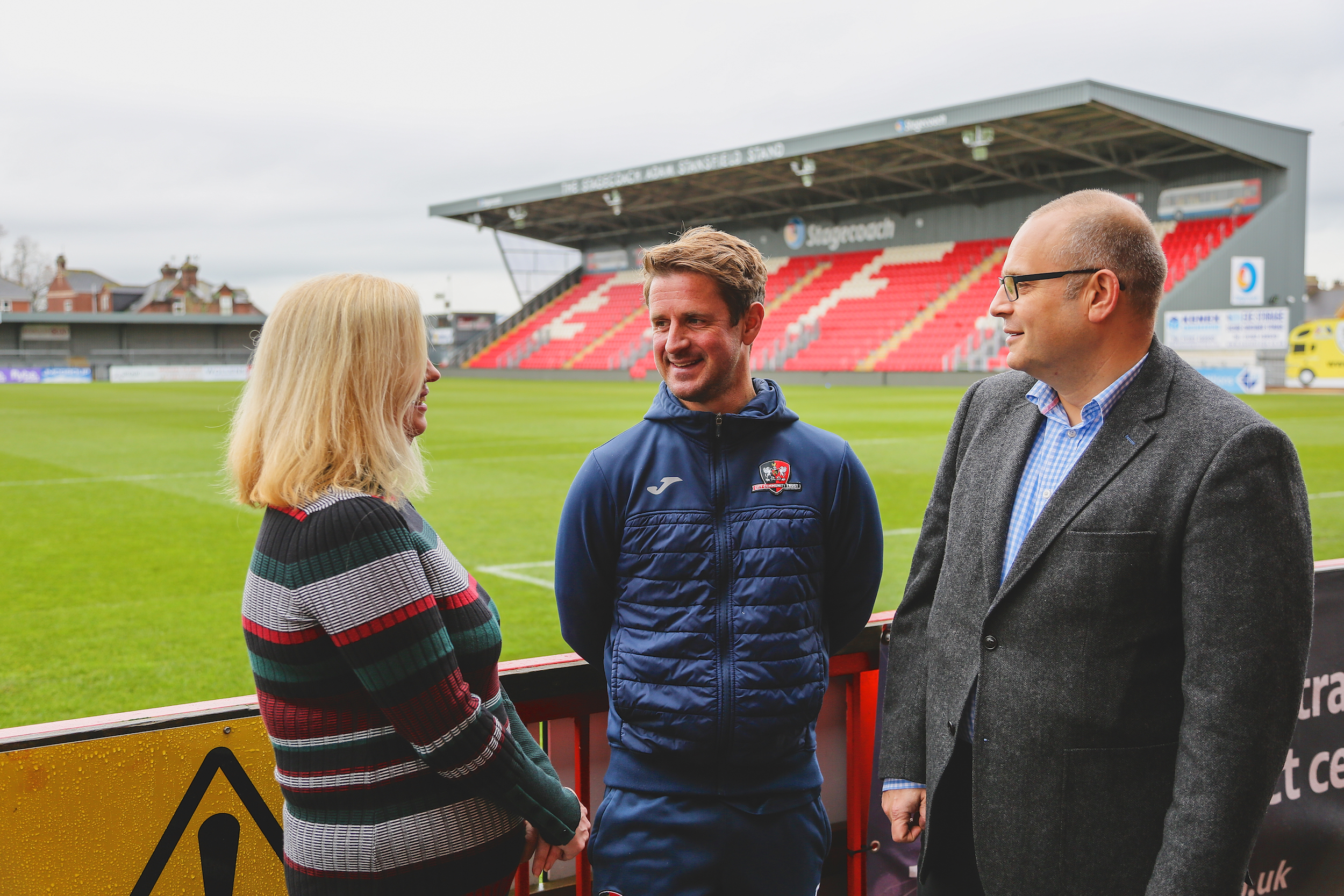 We understand that charities and social enterprises are different. In order to operate successfully, you must meet special legal requirements at all times. Our specialist charity & social enterprise law solicitors help you to navigate this framework effectively, so that you can focus on the work you do to achieve your social objectives, support your beneficiaries and increase the social impact your organisation provides.
Our strength lies in our breadth of knowledge and experience. We act for a diverse range of charities, social enterprises and other not-for-profit organisations across Devon, the wider South West and across the UK. What our clients have in common is the fantastic job they do making a real difference to the people they support and communities they serve.
We are proud to play our part in this. Each of our team members genuinely believes in what our clients do, providing pragmatic and joined-up legal advice to keep you moving forwards.
Supporting charities every step of the way
Our specialist solicitors have come across (and assisted in resolving) almost every legal problem that your charity or social enterprise might face.
We can help you to:
Set up a new charity or social enterprise – making sure you get your governance, legal structure and constitution right so you can operate effectively.

Review your established charity or social enterprise – ensuring your legal and governance arrangements are fit for purpose, and are up to date with the latest legislation and best practice.

Grow your organisation- for example supporting you on new fundraising and trading initiatives, and significant transactions such as collaborations, joint ventures and mergers,.

Meet your legal responsibilities – advising on all areas of charity law compliance, including trustee duties, property transactions and constitutional updates.

Deal with potentially difficult situations – helping you to respond to a Charity Commission investigation, deal with a challenge to a legacy or make a serious incident report.
Find the full list of areas that we cover to the right.
We work closely with other teams across the firm, giving you access to specialist advice on employment, corporate and property matters alongside dispute resolution, data protection, intellectual property and a whole host of other areas your charity or social enterprise may encounter.
Whatever your legal issue, our full spectrum of services ensures a comprehensive solution, with your organisation's needs at the forefront.
Our reputation speaks for itself
The leading legal directory, The Legal 500, notes that Tozers is "responsive and proactive" and gives "practical, logical responses".
It also recognises our head of team, James Evans, as a leader in his field, while Chambers & Partners ranks him UK-wide as a leading charity law solicitor.
"The team has a real focus in the charity sector, supporting myriad charities with all forms of legal advice. Personally, I think it is the go-to team for most forms of charity legal advice."
Most importantly to us, this expertise is reflected in the positive feedback we receive regularly from our clients.
Hands-on charities experience
We are actively involved in the sector as members of the Charity Law Association, the Society of Trust & Estate Practitioners and a number of other bodies. Several of our lawyers have hands-on experience as trustees or governors for a wide variety of charities and educational institutions. We also work closely with charity and social enterprise umbrella bodies and sector support organisations.
We also regularly host events supporting leaders of charities and social enterprises and giving them the opportunity to share their experiences, for example regular roundtable networking events for sector CEOs and also for those involved in charity finance.
This gives us a real insight into the issues charities and social enterprises are currently facing, and what they need from their legal advisors.
Fixed fee and affordable legal services for charities
We offer a range of pricing options that can be tailored to meet your requirements. This includes fixed fee services, giving you unlimited telephone or email advice from our expert charity law solicitors when you need it.
Find out more
To learn more about how our charity law and social enterprise specialist solicitors can help you, please contact us to speak to a member of our experienced team. Alternatively, you can complete our contact form or call us directly.
AWARDS
Solicitor accolades